When choosing instructors, Reins of Rhythm engages professional, passionate teachers dedicated to improving the lives of young people.  Our main instructors both have professional degrees in equine facilitated therapeutics and equestrian management and their primary goals are to better the lives of young people through their interactions with horses.  All of our assistants are carefully trained in appropriate techniques and watchfulness: many of our riders require very skilled assistance to ensure meaningful, enjoyable sessions with the horses.
Program Founder, Director, and Instructor: Patience Cady-Groomes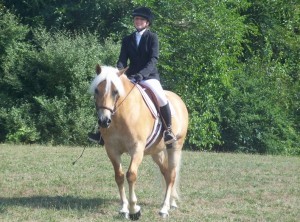 Developing Reins of Rhythm as an outreach has been a dream for Patience ever since her late teens.   She began riding at the tender age of four, and from then on, her love for horses blossomed as she learned to groom them, train them, and find odd jobs to support them.  As a shy, quiet, youngster who struggled with school, strangers, and anything out of the ordinary,  Patience found that spending time with her horses and fellow horse lovers gave her a chance to build friendships and confidence that enabled her to explore other opportunities, develop a dream to help other young people, and excel in her college career.
In pursuing this dream, Patience found many opportunities to become more skilled in interacting with horses and young people, honing her horsemanship skills, teaching summer riding camps, guiding trail rides, managing boarding facilities and riding stables, and graduating from Wilson College with bachelor's degrees in Equine and Equestrian Management as well as in Equine Facilitated Therapeutics.  Patience has since received her certification as a Pennsylvania Qualified Instructor  (CECTH) and an EAGALA Certified Equine Specialist. Over the past years, Patience has been thrilled to see her dream come to fruition as she's been able to use horses to better the lives of many young people from various backgrounds.
 Program Vice President and Instructor: Leah Good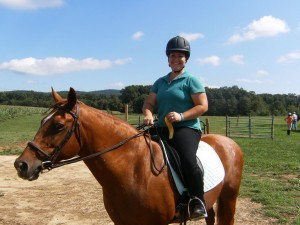 Leah Good also started her horse career at an early age. She received Snowy as a present for her 10th birthday, not realizing how many people the two of them would reach through this program later in their lives. Leah is a Wilson College graduate with a bachelor's degree in Equine Facilitated Therapeutics and a minor in Psychology.  She then completed her Masters Degree in Special Education at Shippensburg University and is now a certified special education teacher.  Leah has a passion for young people and loves that her involvement with Reins of Rhythm enables her to initiate programs to reach out to kids with special needs.  Leah earned her certification as a Pennsylvania Qualified Instructor through the Council for Education and Certification in Therapeutic Horsemanship (CECTH).  
Program Instructor: Lia College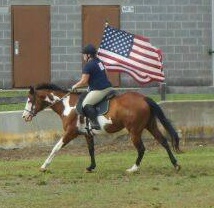 Lia joined the Reins of Rhythm team as a substitute instructor and has now continued with the program on a more permanent basis. She brings with a her a wealth of knowledge in the areas of horsemanship and riding. She has experience as a competitor, a horse trainer, and a riding instructor. She has won multiple year-end Hunter and Equitation championships with horses whom she has trained. Lia also provides a valuable resource to our horses as their massage therapist. Lia plans on earning her instructor certification through the Council for Education and Certification in Therapeutic Horsemanship (CECTH).