Reins of Rhythm is a riding and horsemanship program based in Shippensburg, Pennsylvania. We are a non-profit organization reaching out to local young people, joining able-bodied, special needs, and disadvantaged youth in a shared love and appreciation for horses as athletes, companions, and therapy partners.
Our mission is to embrace every young person that joins our program and to identify how the program can most benefit each child.  For all of our riders, this entails learning equestrian skills including riding, handling, and caring for horses while developing athleticism, responsibility, and respect for another living creature.  For many riders, this means engaging in an activity plan that we design precisely to target their specific physical weaknesses or cognitive disabilities.  For others, this means experiencing the opportunity to learn to trust another and progress to building relationships in a healthy environment.  Regardless of their individual situation, all of our riders are encouraged to develop a range of skills, build healthy relationships, and have lots of fun in a positive and nurturing environment.
The riding program welcomes youth ages 4 – 18.  Our instructors work closely with each rider, developing an individualized lesson plan and setting personal goals tailored to each youth's needs and interests, and all of our riders are encouraged to participate in the many fun group activities that we host each year.
Some of the many benefits of equine assisted activities include:
Promotes Physical Exercise
Increases Motivation
Increases Confidence
Develops Social Skills
Provides Beneficial Recreation
Teaches Responsibility and Care
Creates Interaction
Improves Coordination and Balance
Develops Focus
Provides Muscle Stimulation
Enhances Coping Skills
Reins of Rhythm Riding & Horsemanship is located at:
4035 McClays Mill Road, Shippensburg, PA 17257
Donor Spotlight:
Reins of Rhythm continues to be blessed by contributions from members and organizations in our community. Most recently, the following businesses and organizations have contributed monetary donations that will enable us to continue reaching children in our community:
Adams Electric Cooperative, Inc.
Newville Lion's Club
Shippensburg Kiwanis Club
Thank you all for your continued support!
Reins of Rhythm would like to give a big shout out to Riding Warehouse for their wonderful gift of a much needed Equipedic saddle pad. We are so grateful to them for their eagerness to contribute to our program in this special way! If you are seeking riding equipment, tack and more; be sure to check out their website.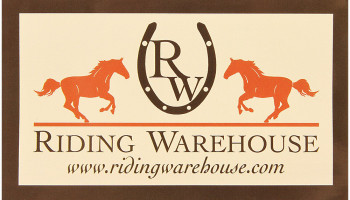 Contact us if you would like to make a donation and have your business be displayed here! We will display your business for 30 days here on the homepage and we will add your website link to our links page.